Perfect for large groups of family or friends.
The most comfortable for families not so big and nature lovers. Private balcony for spectacular sunsets.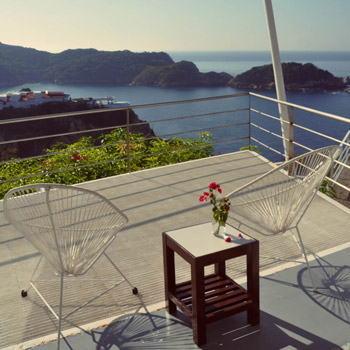 Designed especially for couples for their privacy and unique views.
Of the best panoramic views of all Acapulco.

Lull to sleep with the compass of the waves breaking against the cliffs in the silence that gives the location of this house.
Perfect for a group of friends who enjoy spectacular views and homemade plans.